Tailor-made training courses
Besides the in-house training programmes on offer at EIAS our team of experts can also develop your tailor-made training courses on demand. EIAS designs training programmes that best suit your organisation's needs and objectives. Dealing with EU-Asia relations, policy questions and developments in Asia and the EU requires tangible solutions.  Therefore, EIAS happily co-creates training programmes on trade, economics, finance, energy, security, and other EU or Asia related subjects, in close cooperation with your organisation or institution, embedding tailor-made and solution-based approaches. Our customized programmes can be delivered in-house at our EIAS premises, online or at other suitable external venues in Europe, Asia or other parts of the world and can deal with a wide variety of policy domains, regulations, and important developments in EU-Asia affairs.
For more information and pricing, please contact eias@eias.org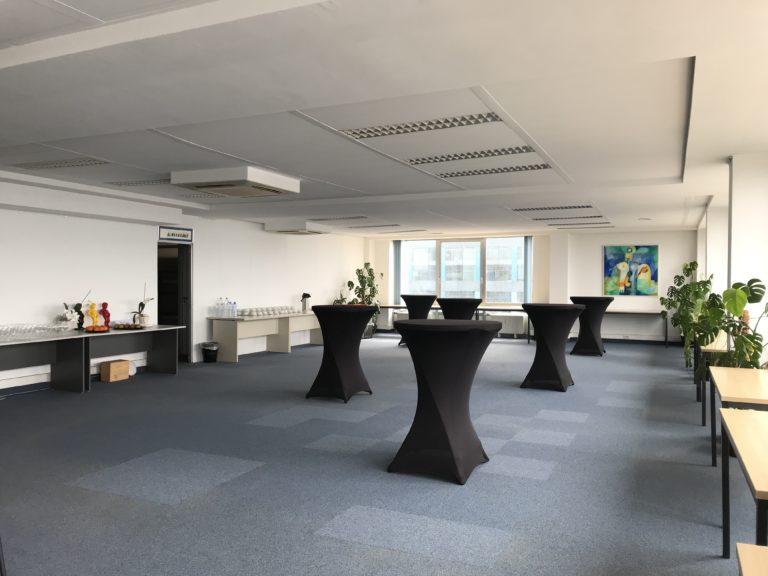 Room Rental
At EIAS, we offer you a flexible meeting space at Arts-Loi with a wonderful view of the Brussels skyline that can be tailor-made to suit your individual concept. We provide a large conference room that comfortably fits up to 150 people. The room is suitable for hosting offsite meetings, conferences, receptions, roundtable discussions and professional development sessions. The space is fully furnished and equipped with a projector, audiovisual equipment and sound system, so you and your team can get started immediately. The venue is centrally located, easily accessible to all and serviced by a wide variety of public transportation options.
Room capacity:
Up to 150 people: Standing Event
Up to 130 people: Conference Style
Up to 40 people: Roundtable Setting

For more information and pricing, please contact eias@eias.org