During the evening program, Indialogue focused on music and dance. It also provided an additional in-depth programme with lectures, debates, workshops and film screenings. Maghenta and India House Leuven organised this event together with different partners from the cultural, academic and corporate sectors, including with the support of EIAS. The Indialogue Festival took place from Tuesday November 21st until Friday November 24th in Ghent (Minard) and from Thursday November 23rd until Sunday 26th in Leuven (30cc – Minnepoort). More information on the programme and future activities can be found on www.indialogue.be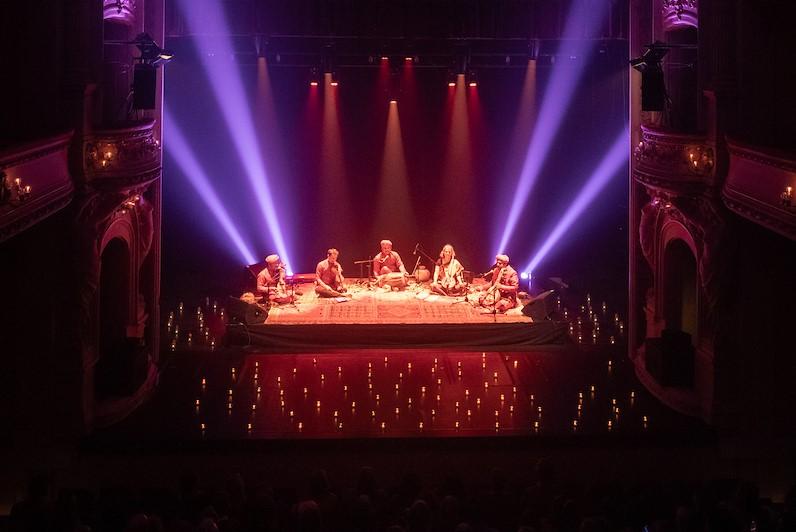 The Indialogue Festival featured the screening of the movie "Love in the Time of Malaria" by Sajiv Shah (1992); the INDIALOGUE Conference; a series of Yoga Workshops; music performances by 49 Strings, a unique string ensemble with 4 remarkable musicians from India and Europe together playing a total of 49 strings: the violin, cello, sarangi and kamaicha; and Crystal Winds; as well as the Double Bill Dance Performance Nimbus/Pallavi.
The Next edition of the festival will take place in 2025. However, be on the outlook for other activities and performances by Maghenta until then.
The Festival was organised with the support of: City of Ghent, City of Leuven, Nationale Loterij, Embassy of India – Brussels, Isal, BICC&I, SBI, EIAS, BICC&I, University of Ghent, Minard, 30cc, STUK, Bozar, Danspunt, KASKcinema, Cinema Zed, ritambhara retreat
Photo Credits: INDIALOGUE Festival